This last month I have scrapped so little! I tried to remedy that this weekend and the following two layouts are the result.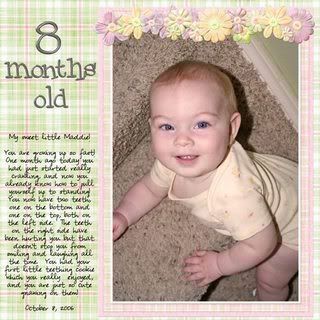 (Click here for credits)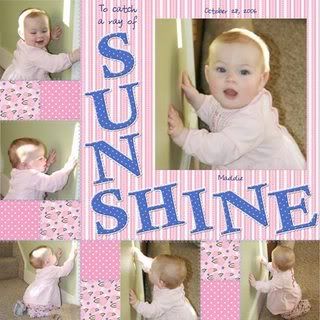 (This layout's all mine, except for the sketch I based it on.)
I've got some cute photos of the girls dressed up in their costumes that I'm planning on scrapping next. Plus so many fun photos from playing in the leaves a few weeks ago and tons of catching up to do with older photos for baby books!